CLM Attended China International Laundry Industry Exhibition 2018
Views:250 Author:Site Editor Publish Time: 2018-08-02 Origin:Site
2018 China International Laundry Industry Exhibition was held from 18th to 20th July, which attracted thounds of visitors at home and abroad. Most of them are owners of the laundry factories.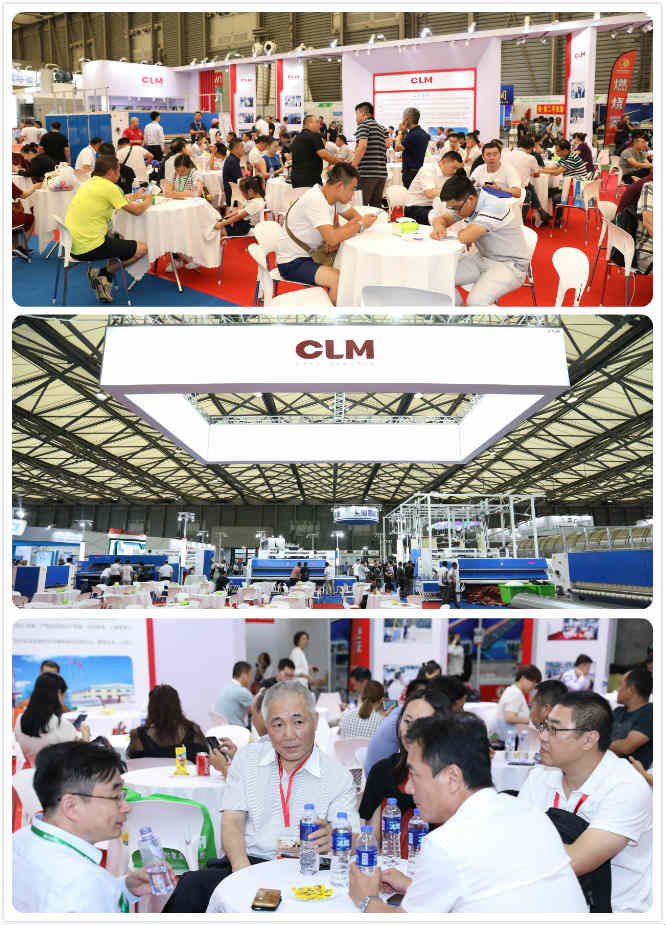 At this exhibition, CLM was regarded as the biggest exhibitor, whose exhibition area is over 800 square meter. During short three days, it shown many kinds of laundry machines, which caught many foreign visitors' eyes. Hundreds of seats were all occupied by visitors. More than 20 delegations visited our exhibition, and some of them were from Sichuan, Yunnan, Guangxi, Zhejiang, Guizhou, Shanxi, and some of them from Malaysia, Singapore, Taiwan, Korea, India, Vietnam, Saudi, even from UK, North America.
Our machines kept good and steady working condition during three days' exhibition, which proved that our laundry machines, with high-standard quality, could run smoothly and steadily for a long time.
CLM shown tunnel washer system, two lanes ironing lines for hospital, towel folding machine, linen folder machine. Moreover, CLM launched some of the new and key products, such as 4 stacker folding machine with sorting function, hanging storage system for feeder.
First and foremost, the hanging storage system is equipped with the spreader with two lanes. Compared with the 4 station spreader with two lanes, the spreader's working efficency enhances a lot, reaching to 1600 pcs per hour for bed sheet. Another advantage is that the hanging storage system can hang more than hundred pcs bed sheet or bed cover, even without the work of the ironer, which saves a lot of electricity and steam consumption, and even enhances the working efficency.
Secondly, the 4 stacker folder with sorting function can automatically identify the seize of the bedlinen and stack them separately, which also can save more labor force. As a result, the employees prefer to stay for longer time and to reduce the risk of strike.
Lastly, another new product shown is the pillow cover automatically folding machine. Currently, most of the laundry factories folds the pillow cover manually. The process folding the pillow cover seems easy, but thousands of repeated single movement for folding pillow cover would be a tired and boring job. Most of the work consists of pre-work and post-work when laundry factories import the machine. Pre-work includes linens divided, loading, and feeding, and post-work includes binding and packing, and loading. How simple!
The last day, more than 200 hundred visitors wanted to pay a visit to Hailan Laundry factory, located in Jiashan city. Finally, over 100 hundred visitors paid a visit due to the limited number of visitors.
2018 China Internation Laundry Industry Exhibitoon was end. CLM people should joint together and work much harder, manufacturing and producing laundry machines with better quality and lower price for the customers. We will strive for the China laundry factory stepping into automazation. Let us look forward to the coming of 2019 China International Laundry Industry Exhibition.